Posted 10:09 (GMT) August 28, 2013
Ambassador of Conscience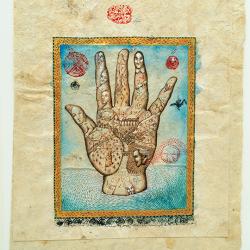 ABOUT THE AWARD
The Ambassador of Conscience Award is Amnesty International's most prestigious human rights award. It is given to individuals who show exceptional leadership in the fight to protect and promote human rights and human conscience.
The Award, inspired by a poem written for Amnesty International by Nobel Laureate Seamus Heaney, aims to promote the work of Amnesty International by association with the life, work and example of its 'Ambassadors'.
2013 WINNERS
This year Amnesty International is awarding two inspiring individuals. Each of them has used their individual voice to speak out on the part of many – and, while separated by age, background and geography, they are united in their dedication to using education and art to overcome ignorance and brutality. The 2013 winners will be unveiled at a ceremony in Dublin on 17 September.
PAST WINNERS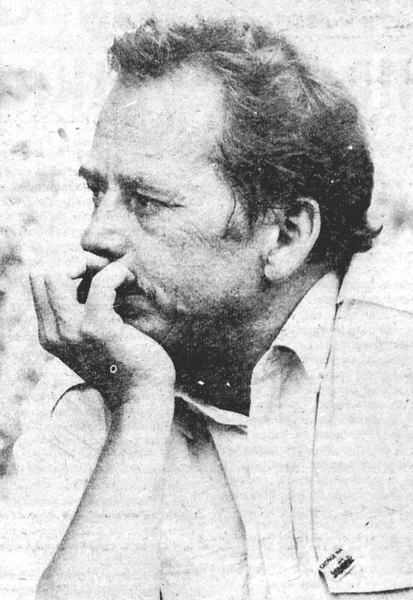 Vaclav Havel, 1991 © Henryk Prykiel
Vaclav Havel
Vaclav Havel was a human rights defender, the last President of Czechoslovakia, and the first President of the Czech Republic. Amnesty International named Vaclav Havel its inaugural Ambassador of Conscience in 2003.
Originally a playwright, he led the former Czechoslovakia's dissident human rights movement Charter 77. He was repeatedly jailed by the Communist government and was adopted by Amnesty International as a prisoner of conscience. He was a key leader in the country's anti-government 'Velvet Revolution' of November and December 1989, and became Czechoslovakia's democratically elected president soon after.
He continued to play an important role in speaking up for human rights around the world up until his death 18 December 2011.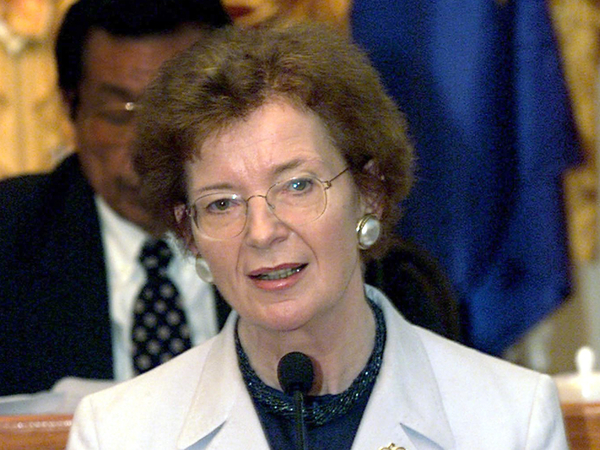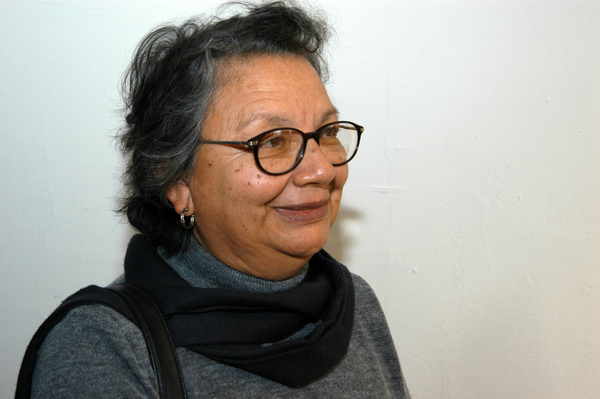 Mary Robinson © AP & Hilda Morales, Guatemalan Human Rights activist © Amnesty International
Mary Robinson and Hilda Morales Trujillo
Mary Robinson and Hilda Morales Trujillo have dedicated their careers and lives to the struggle for human rights worldwide. They were both awarded Amnesty International's Ambassador of Conscience award in 2004.
Mary Robinson is a former President of Ireland and a former UN High Commissioner for Human Rights. In 2009 she was awarded the Presidential Medal of Freedom by President Barack Obama.
Hilda Morales Trujillo has worked tirelessly as a veteran defender of women's rights and a campaigner for Guatemala's Network for Non-Violence Against Women.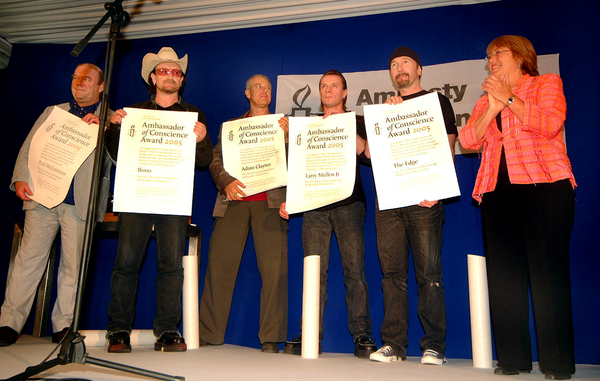 U2 – Amnesty International 'Ambassadors of Conscience' © Amnesty International
U2 and Paul McGuinness
U2 band members Bono, Edge, Larry Mullen Jr. Adam Clayton and manager Paul McGuinness received the Ambassador of Conscience Award in 2005.
Former Amnesty International Secretary General Irene Khan noted "From Live Aid in 1985 and Amnesty International's 1986 'Conspiracy of Hope' tour, through to Live 8, U2 has arguably done more than any other band to highlight the cause of global human rights in general and Amnesty International's work in particular. "

Nelson Mandela - Ambassador of Conscience Award 2006 © Mark Morrison
Nelson Mandela
Nelson Mandela is a Nobel Peace Prize recipient who guided South Africa from apartheid to democracy and became the country's first black president in 1994. He received Amnesty International's Ambassador of Conscience award in 2006.
On receiving the award, Mandela said that lifting people from poverty will restore human dignity and he praised the work of Amnesty's members in their efforts to achieve world justice and prevent rights abuses.
"It is my fervent wish as I come together with human rights activists that we shine hope for the forgotten prisoners of poverty," he said.
The award was presented by South Africa's Nobel Prize winning author Nadine Gordimer in Johannesburg, at the foundation Mandela founded to raise awareness for humanitarian causes such as HIV/AIDS programs and child rights.
"Mandela epitomises the human being of conscience, male or female," Gordimer said of Mandela. "We have him still, carrying the consciences of freedom ... to the moral challenges of a new time in human responsibility."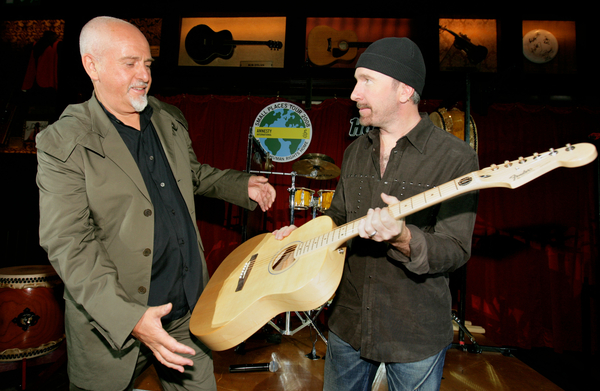 Amnesty International awards Peter gabriel Small Places Tour © Andre Camara
Peter Gabriel
Musician and Human Rights campaigner Peter Gabriel received Amnesty International's Ambassador of Conscience Award in 2008.
Peter Gabriel is a long time campaigner for human rights around the world, having first worked with Amnesty during the Conspiracy of Hope Tour in 1986 and then on the ground breaking Human Rights Now! Tour in 1988.
Gabriel went on to found Witness, a video community campaigning for Human Rights and more recently The Elders, a private alliance of senior global figures to launch diplomatic assaults on the globe's most intractable problems.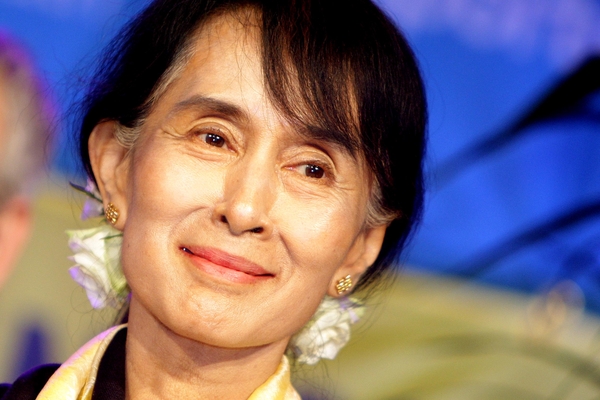 Aung San Suu Kyi Amnesty event, Ireland. © Maxwell Photography
Aung San Suu Kyi
Aung San Suu Kyi is a Nobel Peace Prize recipient and leader of the National League for Democracy in Burma. She is an international symbol of peaceful resistance in the face of oppression and spent most of the last two decades in some form of detention because of her efforts to bring democracy to military-ruled Burma.
She was first awarded Amnesty International's Ambassador of Conscience in 2009 while she was still under house arrest in Burma.
After her release in 2012, a special concert was held in Dublin, Ireland, to celebrate her freedom and to present her with the Ambassador of Conscience Award.