End abuse of migrants in Mexico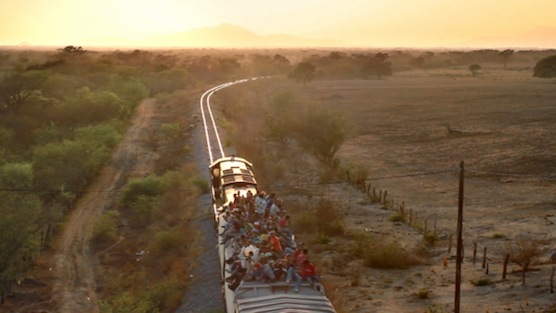 Migrants heading to the US through Mexico, April 2010 © Marc Silver.
Thousands of people every year travel as irregular migrants across Mexico. They carry with them the hope of a new life in the USA and an escape from the grinding poverty and insecurity back home. Most irregular migrants are from Central America and many start the perilous Mexican passage of their journey by crossing into the border states of Chiapas or Tabasco from Guatemala. It is a journey fraught with dangers. Thousands fall victim to beatings, abduction, rape or even murder along the way. Criminal gangs are responsible for the vast majority of crimes against irregular migrants, but there is evidence that officials at various levels are complicit in these crimes.
Many Mexicans living along the migrants' travel routes provide temporary humanitarian assistance to migrants in danger. The chain of shelters run by the Catholic Church offers temporary respite to some of those exhausted by or injured on the journey. This solidarity with migrants has sometimes provoked attacks and harassment against those trying to help.
Amnesty International is campaigning to ensure that:
Mexico's Federal authorities develop and lead an action plan to coordinate the response of all institutions at federal and state level to respect and protect the rights of migrants.
The Mexican authorities gather and publish data on abuses committed against migrants, including violent deaths, missing persons reports and actions taken to hold those responsible to account.
Migrants' rights defenders providing shelter to migrants on route are protected. These human rights defenders frequently face intimidation and threats in reprisal for their work.
Act now:
http://sendsocks.org/

Watch The Invisibles and take action

Invisible victims: migrants on the move in Mexico

Mexico: Authorities should protect migrants at risk in the State of Mexico